CALLING
ALL
BUILDING
PROS
AND
DOOR
INSTALLERS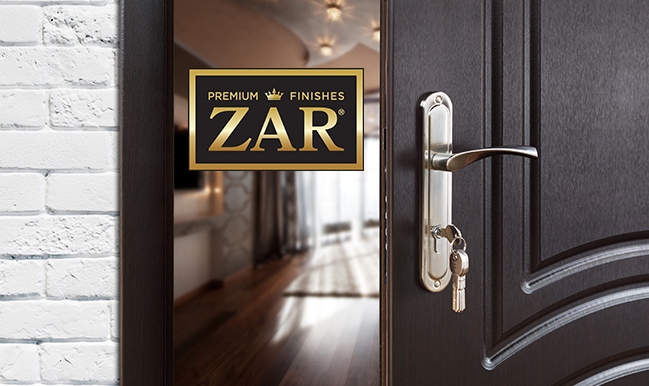 If you install doors as part of your building career or are a professional door installer, read on. Not only do you install the doors, but you are also responsible for repairing and performing preventive maintenance on doors as needed.
It is also essential to answer clients' questions, provide cost estimates, maintain accurate documentation of services done, and replace mechanical or hydraulic parts. They may work with different door types, including exterior doors, interior doors, and automatic doors.
Another major part of door installation is finishing the door. You could leave this up to the painters (call all painters – important information to follow), or you can save time and money by completing the door with the crew you have.
Choosing the Right Finishing Product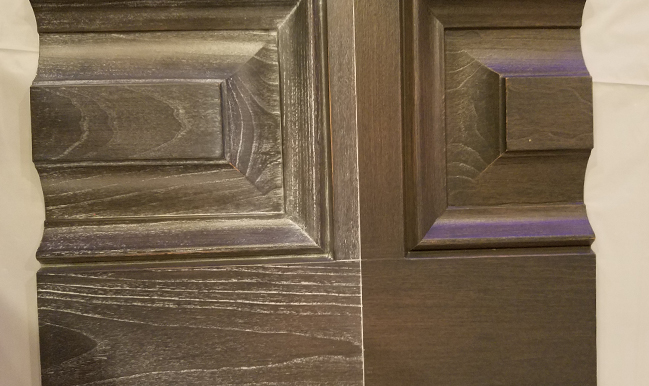 When finishing a door, there are several things to think of 1) what is the door made of 2) does the door have to match the surrounding woodwork 3) if the door is an entry door, is it exposed to weather and direct sunlight. Choosing a brand of products that can address these situations makes it easier to sell the project and create accurate estimates.
Following the door manufacturers' recommendations for coatings is also an excellent practice. Usually, manufacturers such as Masonite (http://​www​.madero​.ca/​c​o​n​t​e​n​t​/​p​r​o​d​u​c​t​-​f​i​l​e​s​/​M​a​s​o​n​i​t​e​F​i​n​i​s​h​i​n​g​I​n​s​t​r​u​c​t​i​o​n​s​_​I​n​t​e​r​i​o​r​D​o​o​r​s​_​h​u​S​6​V​Y​p.pdf) and PlastPro (https://​www​.plas​t​proinc​.com/​h​o​w​-​t​o​-​g​u​i​d​e​s​/​h​o​w​-​s​t​a​i​n​-​w​o​o​d​grain) do research to find brands that are compatible with their doors. Both Masonite and PlastPro have finishing kits for their wood embossed doors which makes the decision very easy.
WHY

ZAR

Stains and Finishes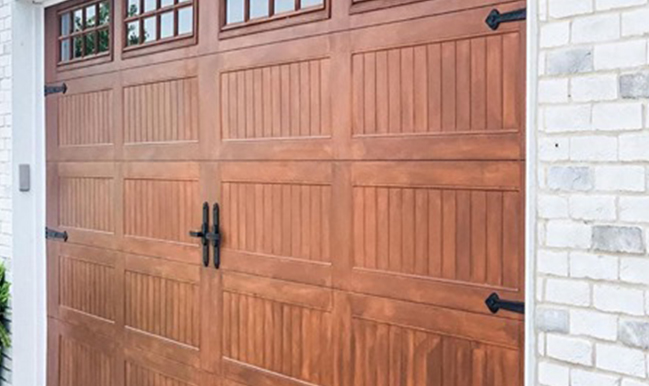 Proven Brand
The door market knows and respects ZAR Stains and Finishes. Both Masonite and PlastPro have chosen ZAR products to include in their door finishing kits. Also, ZAR Stains enrich the grain of natural wood and emphasize the embossed wood patterns of doors. The primary reason homeowners choose doors that are natural wood or wood embossed is that they like the rich, elegant look of wood. Because of this appeal, you should choose a product that will fill or cover the grain pattern.
Perfect for a Multiple of Substrates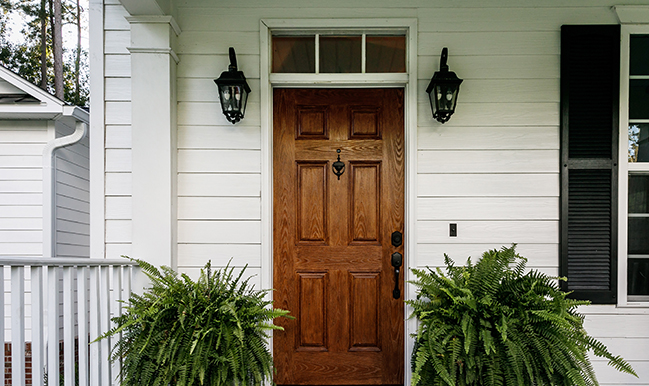 Not only are ZAR Stains and Finishes great for wood, but they are formulated to adhere to none wood substates. Because of ZAR's unique formulation (a mix between a gel and penetrating stain), it has superior adhesion to fiberglass, metal, Masonite, wood, plastic, and more. So, what does this mean for you? Well, you can finish the door, the frame, the windows, the moldings, and the floors with one product. You don't have to worry about adhesion, color match, or the ability to maintain the finish in the future.
Superior Protection That Goes Unmatched
Beyond color, a door finishing system, such as ZAR, has to provide superior protection. Doors get a workout. Therefore, beyond color, choose a brand that has a topcoat that offers the best protection. ZAR has many topcoat solutions. Some are designed explicitly to hold up to the sun's harsh UV rays, like ZAR Exterior Oil Based Polyurethane Ultraviolet.
For complete door finishing instructions, visit ZAR