ZAR

® 509

BLUE

MOON

+ 139

BEACH

HOUSE

+ 127

GOLDEN

SUNSET
ZAR® Blue Moon, Beach House, and Golden Sunset give the perfect hues transitioning into the Spring and Summer.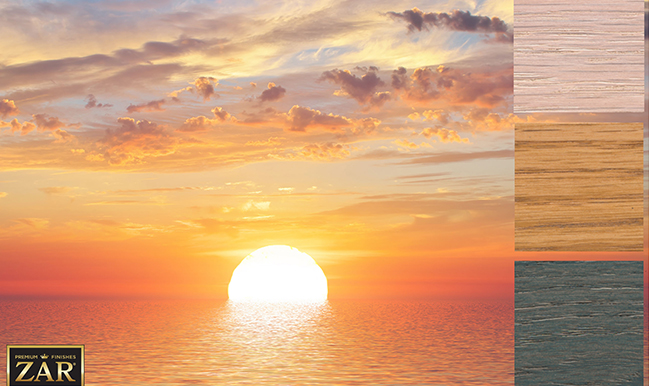 The rich, blue hues of Blue Moon symbolize serenity, stability, and health. The soft, white shades of Beach House symbolize new beginnings and a fresh start. Contrast it with the rich hues of Golden Sunset that suggest harmony and the promise of renewal. This contrast of color expresses unity and balance.
The more neutral Beach House grounds the effortless Blue Moon. The warmth of Golden Sunset creates a reminder to rest and reset our hearts and minds at the end of each day. The colors are striking alone but create even more depth and opportunity combined.
STYLE THE COLORS
This color combination is limitless. The white hues of Beach House give a blank canvas that can pair beautifully with any décor style. Simultaneously, the deep blue hues of Blue Moon create a statement piece on its own. Rich shades of golden sunset embrace the feeling of warmth and light.
This pallet pairs well with deep blues, soft creams, and vibrant yellows. Decorate with earth elements and textured baskets for a chic bohemian vibe or some sleek gold décor for a more modern elegant feel. By having a pallet that includes a range of colors that are neutral and cool to warm the design elements are flexible with you. This color combination is give the perfect hues transitioning into the Spring & Summer.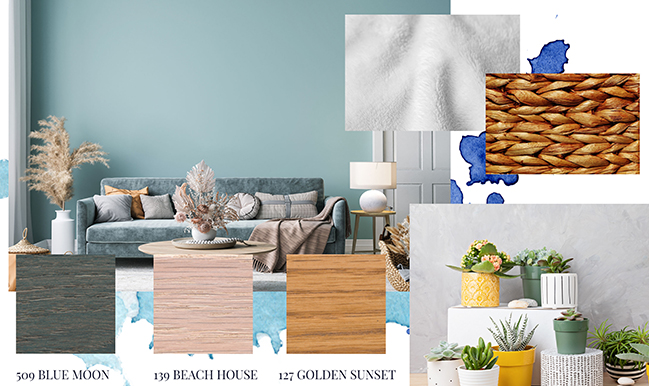 Allow this color palette to spark inspiration and ignite a new fire from within. For more inspiration click here!